Our team wins more for families than anyone in Georgia. 
Read about our team's record-setting $13,900,000.00 verdict for Kailey & her family HERE.
To parents of children injured at birth
The Tyrone Law Firm team is the best resource in Georgia to make a real impact on the future development and life of your child. We utilize world-renowned experts, caregivers and trial strategists to provide unmatched legal representation for your family and your child. Our record-setting settlements and verdicts speak for themselves.
2015 *Confidential Settlement – child death. *Confidential Policy Limits Settlements. 2014 $3,972,867 (Verdict – Mild Traumatic Brain Injury) *Confi dential Policy Limits Settlements 2013 $13,903,765 (Verdict – Birth Injury/HIE/Cerebral Palsy) *Confidential Policy Limits Settlements 2012 $5,250,000 (Verdict – Inadequate Security/Spine Injury) $5,400,000 (Verdict – Nursing Malpractice/RSD) *Confidential Policy Limits Settlements 2011 $4,350,000 (Sexual Harassment) Pretrial Settlement *Confidential Policy Limits Settlements
Meet our kids.
Birth injury. Some folks call them compromised or delayed. We call them brave. Their families count on us. You can too.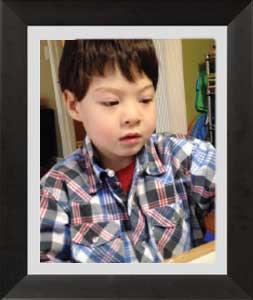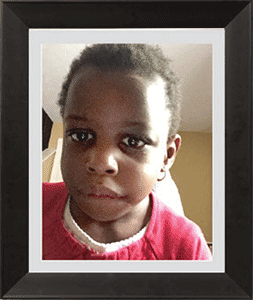 Something went wrong during the birth of your child
…and now they are missing important milestones in their development. You're not sure what lasting impact a mistake or oversight at the hospital may have to do with your child's situation. You have no guidance, research, or recourse about how to best help your child, and you don't know how to tell if someone may be responsible. You are worried that you may have to rely on government assistance for the rest of your child's life, and that it won't be enough to give them the life they deserve.
You want to do everything possible to provide a better life for your child.
You want the help and advice of the best doctors, specialists, and lawyers available.   You want answers around the legal responsibility of the doctors and medical staff who were in charge of your child's delivery. You want someone experienced to listen to your story and who can ask the right kind of questions to understand your situation. You need to know if you have a case, and if so, that you're giving your family the best possible chance to win.
Now that you have worked with our team
…you have a better understanding of your child's delays, and how you can help improve your child's life. You also have one of the highest regarded birth injury legal teams  in the country fighting for your family. You can now feel satisfied you are doing everything possible to better your child's life.
You have a story about what happened to your child.
Nelson Tyrone and Hunter Hillin with Kailey Watson after their victory for her.
No one is more deserving of help than a child and family whose lives have been forever altered as the result of a severe birth injury.  Here at the Tyrone Law Firm, we focus on birth injury. Our team has a long track record of obtaining record-setting verdicts and settlements for children and families in a wide variety of cases. We have been named one of the top lawyers in the United States for the past five years and have had "Top Verdicts" and "Top Settlements" each year in Georgia since 2009.
Letters from our clients
Dear Nelson, When our daughter was killed by a drunk driver, our grandson was without a mother, our son-in-law was without a wife, and we were faced with not only the emotional tragedy of losing a child, but also the task of finding a means of rectifying this grave wrong. It became obvious that most of the law firms' first interest was money. Fortunately, we found you. From our first meeting, you showed a compassion and genuine interest in our emotional welfare. We immediately formed a bond of trust. You talked with each family member and genuinely listened to our pain to better know our daughter. You offered us hope and a means to find solace and closure to the great grief we were experiencing. As we worked through the legal process, we have repeatedly been deeply impressed with your attentiveness to details, to your sincere commitments of keeping us informed, and being a counselor with a heart. You are the epitome of what a true professional attorney should be, and we thank you for that. Sincerely, La Jean Nichols read more
Recent resources for families with children with Cerebral Palsy
Here at the Tyrone Law Firm, we do all we can to provide new resources to families of children with special needs, like cerebral palsy. In fact, we have dedicated members of our staff who have had to navigate the system on their own. We hope our posts will bring new...
read more
Here at the Tyrone Law Firm, we do all we can to provide resources and support to families of children with special needs, like cerebral palsy. In fact, we have dedicated member of our staff who have had to navigate the system on their own. We hope our posts can bring...
read more
Practice Areas
At the Nelson O. Tyrone Law Firm,  we represent families where a loved one has been seriously injured, or killed. No two people are the same. No two cases are the same. That's why we represent the individual – and their family – one client at a time.